The vaccine protects! It protects against disease, complications, but above all, from death. It should cause far less danger, damage, and death than the disease itself. Will this be the case with genetically engineered COVID vaccines, which have never been used before in history? We are watching curiously. The cases of anaphylaxis described in England show that the potentially anaphylactic component of PEGer has not been thought of so far, i.e. apparently the most basic tests were not performed before the mass vaccination was started, otherwise it would not have been included in either the Pfizer or Moderna ampoule. There is now a proliferation of deaths, which, of course, are pathetically denied in connection with vaccination. However, extremely suspicious,Are they dying more and more often in Switzerland , Sweden , USA ? We will update our article again and again as the current information becomes public.
13 dead . In the Uhldingen-Mühlhofen nursing home on Lake Constance, 13 residents have died since the beginning of the year. As of December 31, 2020, 40 residents and nearly 20 employees of the facility had been vaccinated against the coronavirus. Shortly thereafter, some residents and five employees experienced the first symptoms of COVID-19. There are currently 14 residents and one employee patient. They are all quarantined. Writes the media source . Of 29 January 2021
53 dead in Gibraltar within 10 days after administration of the experimental vaccines. Writes for Natural magazine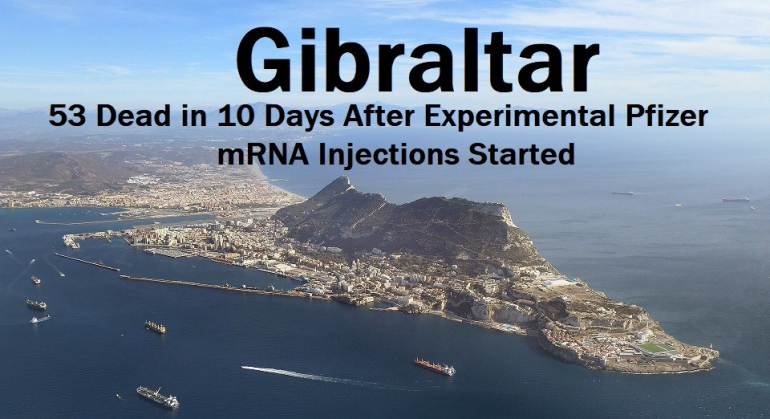 1 dead in Slovakia died after inoculation with a Slovak man writes Ma7.sk . Of course, the authorities did not see the man's death as justified by the COVID 19 vaccine.
1 dead In Uelzen, Lower Saxony, Germany, a 46-year-old nurse died in her bed hours after vaccination.
1 severe condition. The Louisiana woman, who her son said was completely healthy, suffers from seizure-like convulsions after receiving the experimental Pfizer COVID vaccine. The hospital found that he suffered permanent neurological damage from the metals in the vaccine. - reported by RT television channel (January 2021)
21 dead in Germany. According todata fromthe Paul-Ehrlich-Institut , 645 adverse events have occurred since vaccination and 21 people died (14 women, 7 men) within 14 days of vaccination in Germany .
55 dead. According to the U.S. Vaccine Reporting System (VAERS), 55 people died by January 16 after receiving COVID 19 vaccinations, writes The Epoch Times .
There are already 181 dead in VAERS in the U.S. due to COVID 19 vaccinations on January 25, 2021
Nearly 200 dead already . Currently (January 26, 2021), approximately 18.5 million Americans have been vaccinated for the first time against Covid-19, and approximately 3.2 million have already been vaccinated twice. By Sunday, nearly 8,500 of them had suffered severe vaccination damage, resulting in the deaths of nearly 200 people. This equates to 0.08 percent of those vaccinated, but the process is a cause for concern.
10 dead . In Germany, the Paul Ehrlich Institut is investigating the last 10 deaths after COVID vaccinations, NTV writes on its website. Of course, there could be a myriad of other causes for these deaths, as the authorities said, and there is no indication that these individuals died as a result of the "vaccination".
+ 6 (so 29) dead There are no longer 23, but 29 dead in Norway that are being written about. (January 16, 2021)
23 dead NORWAY - 23 PEOPLE DEATH AFTER COVID VACCINATION SINCE DECEMBER 27 !!! (to date: 1/14/2021) Pfizer-Biontech vaccines began to be administered on December 27th. This is reported by the Norwegian Institute of Public Health on its own website. The cases have been investigated! Vaccines are apparently claiming more deaths now than covid itself has ever claimed! In Norway, nearly 21,000 people have been vaccinated with the same vaccine in two weeks as in Hungary. There are almost 80,000 people in Hungary so far. Is it conceivable that in addition to four times the vaccination compared to Norway, there would be no fatal victims of the vaccination in Hungary, or is there anyone who is silent about something? Norwegian 1Article , cikk2 , cikk3, cikk4
1 severe condition. An Israeli 23-year-old man developed a rare, life-threatening inflammatory syndrome (multisystem inflammatory syndrome) 24 hours after COVID-19 vaccination . The young man was taken to Hadassah Hospital. Source: israelnationalnews.com
1 severe condition . An Oakland nurse , Shawn Skelton, vaccinated herself as she works in a rehabilitation center. He was completely healthy. "My tongue started to cramp yesterday and didn't stand out. My whole body is cramping all day today! The lady writes. Original article: mediaforras.com (watch the video only for the nervous).
1 dead - A nurse died in Constanta shortly after receiving a vaccine against the coronavirus . The health care assistant was vaccinated against COVID-19 on Monday. However, he got sick on Tuesday night. He immediately called 112, complaining of severe chest pain. Ambulances got off the scene, but unfortunately they could no longer save the man's life, he died on the way to the hospital. According to the news, he received a heart attack, reports Szeklerland.ma .
1 serious condition - In Mexico , men and women who developed an intensive care unit developed encephalitis and spinal cord , reports RT DE .
There are 240 serious side effects and 4 deaths so far from Pfizer / Biontech vaccine in Israel . Healthcare staff and the elderly have been vaccinated, so far there is the highest vaccination in the world, but this is only the first injection, three weeks after the first is given the second, reports RT DE .
1 dead . An 88-year-old Israeli died just hours after being vaccinated against the coronavirus, a day after a 75-year-old Israeli died of a heart attack, also shortly after the vaccine , the Jerusalem post reports .
24 dead. At the Auburn nursing home near New York, 24 people died after the vaccinations. You can read about this here.
1 dead - U.S. obstetrician Gregory Michael died at age 56 about 2 weeks after Pfizer vaccination . 2 days after the vaccine, the platelet count in your blood was found to be 0 (The normal platelet count is between 150,000 and 450,000 platelets / microliter of blood). He was admitted to the intensive care unit with a diagnosis of acute ITP caused by a reaction to the COVID vaccine. A team of expert doctors tried to raise their platelet count for 2 weeks, to no avail. He received a hemorrhagic stroke 2 days before the final surgery, caused by a lack of platelets, Gregory took his life in minutes. His wife informed the public about his death .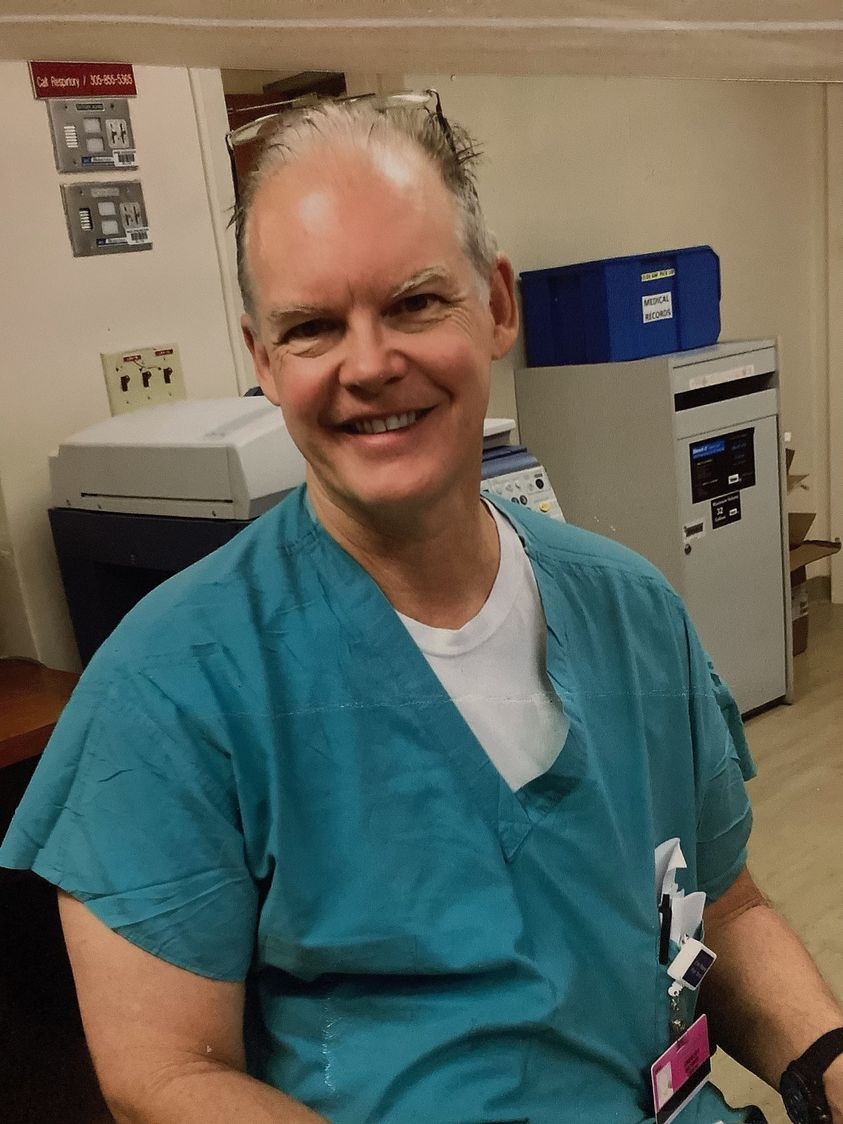 1 dead - In Portugal, a healthcare worker died at the age of 41 on the second day after the Pfizer / Biontech vaccination , reports RT . The 41-year-old Portuguese mother of two enjoyed excellent health. A healthy nurse working in an oncology department died in Portugal within 48 hours of being vaccinated with the Pfizer-Biontech vaccine, writes the Daily Mail Online .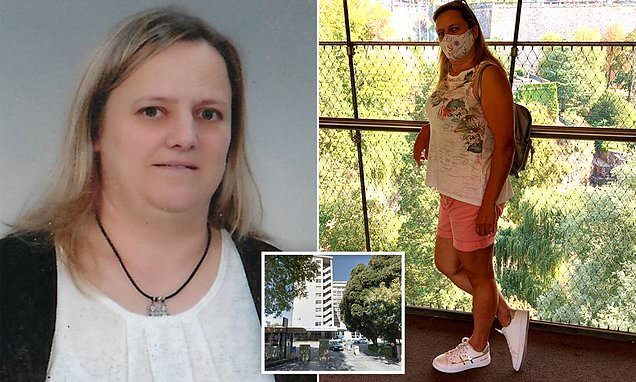 At CHSLD's Saint Antonie nursing home in Canada, everyone was vaccinated with the first dose of the vaccine, after which, in turn, 66 of the 230-home home camp and 20 of the 125-person staff again tested positive.
1 severe condition
1 dead (?)